Photography and Other Services
You may use the links below for jumping to each section.
Below you will find services offered by CJ Lightworks.  If you are in need for a type of photography which we do not have listed, please contact CJ Lightworks with an inquiry.  Package pricing is based on your tailored needs.  We offer an à la carte service with you in mind.
By default, your photographs will be available as a digital format for download, but we can handle your print needs as well.  Our offered print mediums may be viewed by visiting the Print Products page.
A treasure, a gift, a lifelong memory.  Share your family portrait with loved ones near and far.

If you are a business owner and need a photo of yourself and/or an employee for your website or other printed media, or if you are an aspiring model and need a professional photo, call us today!

School Senior

It is almost time for one path in life to finish and your next journey to begin.  Be sure to showcase your uniqueness.  We offer traditional, action, and activity portraits.

Let us go for a walk through the park or another one of your desired locations as we find that perfect setting for your candid and posed moments.

Fine Art

Looking for photography with a unique look?  Fine art is a blend of situational lifghting, posing, and color grading which delivers a surreal look.  If you are looking for a more creative image than a traditional portrait, definitely give this a try.

Pet Pics

We love our pets!  How about we capture a great photograph of their character as well.  As an added act of love, you may also add people to your pet photos.

Event / Specialty Photography
Wedding

Having a wedding?  We have budget pricing for your special occasion.  Be sure to contact us for all the details as to how we can add to your special day.
Ready for photographing your team or game.  Indoors or outdoors, morning, noon, or night.  We are flexible enough to capture the candid shots as well as those action shots.
Celebration

Perfect for events.  Whether the gathering is large or small.  Capture the joy at the birthday party, retirement party, or any other special occasion.
Real Estate

Selling your home or property?  We photograph indoor or outdoor photos.  Capture that "at home feel."  Also offering elevated photography as well as sunset and sunrise times.
Showcase your product.  Taking bulk images for if you are putting together a brochure, or a single image with fitting background and foreground to show how great that one product looks.
Commercial

Commercial photography for business owners.  Showcase your business, vehicles, or the specialized equipment which you use.
Preserve those old photographs forever on digital format.  Digitization allows us to take your old printed photos and create digital image files.  A perfect backup solution.

Photograph Restoration

Photos worn, spotted, or possibly discolored with age?  While attempt recovery is dependent on the photograph and not 100% guaranteed, we may be able to recover parts of your damaged photo and give it a look nearly similar to the original.

Media Design

In need of engagement announcements, wedding invitations, business cards, or flyers?  With so many different surfaces available and items to be printed upon, we will help you with design from the start to the print finish.

Website / Social Media

Website administration is a service which falls under our design category.  If you need an online presence, we can help with site creation, maintenance, and updates.  Do not miss out on having your very own dot com.  For a sample of our work, cjlightworks.com was created and is maintained by CJ.

Skin retouching sample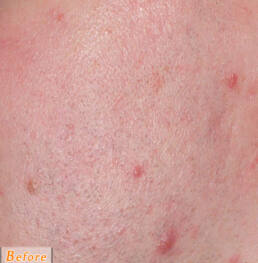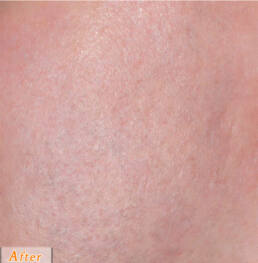 Old photo restoration sample